Banana buckwheat with carob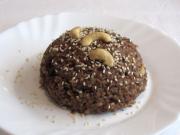 Healthy breakfast, full of energy for the whole morning :) without sugar.
recipe,photo-recipe,buckwheat,dark carob powder (St. John's bread),banana,Racio breakfast,Vegan recipes,Vegetarian recipes,Gluten-Free,Lactose-Free
Racio breakfast
Recipe
1.
buckwheat 8.75 oz (250 g)
Wash the buckwheat.
2.
water 1.5 cup (350 ml)
Add hot water and cook for 3 minutes. Remove from the heat, cover and let rest for 15 minutes.
3.
raisins 1.75 oz (50 g)
Wash the raisins and soak them in water.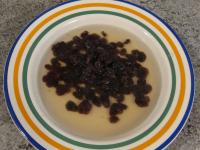 5.
banana 14 oz (400 g)
Add peeled bananas ...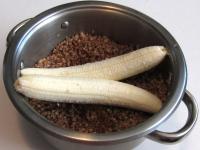 7.
Stir in the drained raisins.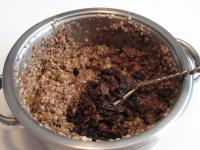 Bon appetit!