Cinnamon Easter Biscuit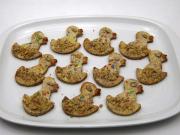 Sweet and crunchy chickens for children.
recipe,photo-recipe,all-purpose flour / plain flour,unsalted butter,ground cinnamon,Biscuits,Easter recipes
Biscuits
Recipe
2.
Knead the dough and let it rest in the cold for an hour.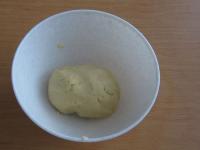 4.
Roll the dough to a thickness of about 3-4 mm and cut the chicken out.
5.
Decorate with nuts ...
7.
Bake for 10 minutes at 180 °C.
Bon appetit!