Creamy Lemon Baskets
Delicate dessert from fragile baskets and creamy lemon filling.
recipe,photo-recipe,lemon-juice,lemon,Tarts,
Tarts
Recipe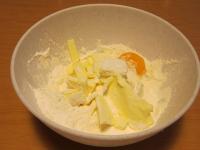 2.
Knead the dough, put it in a plastic bag and allow it to rest one hour in the cold place.
3.
Take the dough out, knead it again and use a rolling pin to spread it on a floured board until it is about 4-5 mm thin. Cut out rounds with diameter about 7 cm and place them in the forms for baking baskets with diameter 6 cm. Press the dough in the forms.
4.
Bake for 15 minutes at 180 °C.
5.
Once they are done, let them cool and gently knock out the baskets from the form. Place them in the paper cups.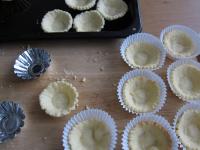 6. Lemon filling
lemon-juice 3.25 tbsp (50 ml)
Make juice from 2-3 lemons.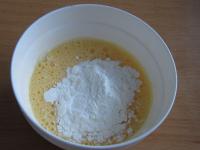 9.
Stir prepared eggs into the boiling lemon base. Cook until it becomes dense.
10.
Fill baskets with hot filling.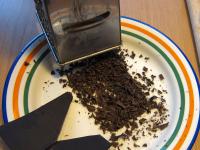 12.
lemon 1 pc
Gently sprinkle with chocolate and decorate with thin half of a lemon slice. Allow them to cool and stiffen in the cold place. Store in the refrigerator.
Bon appetit!