Stuffed Oven-Roasted Bread Rolls
recipe,photo-recipe,white roll,leek,smoked pork ham,semi-hard cheese with 45% fat,Pork,
Pork
Recipe
1. Filling
onion 5.25 oz (150 g) • olive oil 1.25 tbsp (20 ml)
Peel the onion, finely chop and saute in oil for 6 minutes.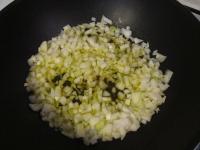 2.
leek 7 oz (200 g)
Peel, rinse and finely chop the leek. Add into the onion, mix and fry 4 minutes.
3.
smoked pork ham 3.5 oz (100 g)
Add ham chopped into small squares into the leek and onion. Let it heat and...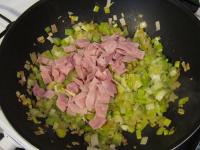 4.
chicken egg 4 pcs • salt 0.5 tsp
...pour in the eggs mixed with salt. Blend until eggs thickened.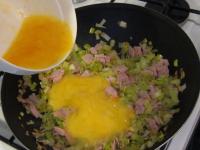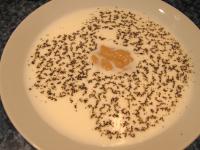 6.
white roll 8 pcs
Cut the bread rolls along the length the way they remain uncut on one side. Dip quickly into the milk from one side....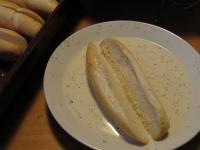 7.
.... and immediately from other side. Do not soak it too much.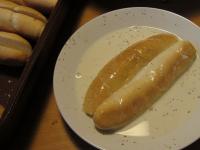 8.
Place filling into the soaked rolls.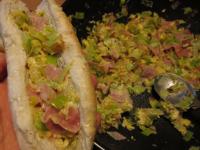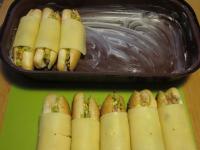 10. Oven-roasting
Preheat the oven to highest level and put rolls inside to roast for 15-20 minutes. Split single rolls with sharp knife...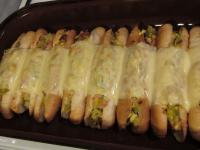 11.
... and serve. You can serve with ketchup.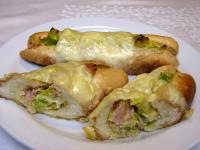 Bon appetit!