Baked colored potatoes
A potato lunch full of varied flavors.
recipe,photo-recipe,potatoes,smoked pork ham,sweet cream for cooking,Pork,Seasonal recipes
Pork
Recipe
1.
potatoes 2.6 lb (1200 g)
Wash the potatoes and cook them in their skins for 15 minutes. Let cool and peel.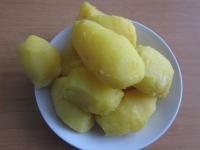 2.
carrots 10.5 oz (300 g)
Clean, wash and cut the carrot into smaller pieces. Fry in oil and simmer covered for 5 minutes.
3.
onion 8.75 oz (250 g) • leek 8.75 oz (250 g)
Peel the onion, chop finely. Clean and wash the leek and also finely chop. Put in a deep bowl.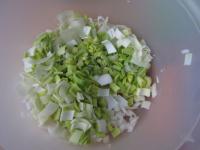 4.
red pepper 5.25 oz (150 g) • sausage 4.25 oz (120 g)
Wash the pepper and cut it into cubes. Cut the sausage into smaller pieces. Add both ingredients to a bowl.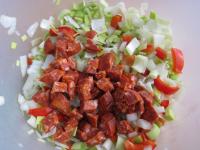 6.
smoked pork ham 14 oz (400 g)
Cut ham or a meat product with a high percentage of meat into cubes and ...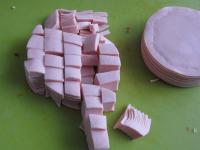 7.
...with diced potatoes...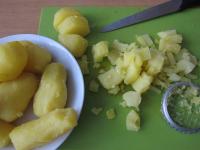 8.
... add to the bowl. Mix carefully.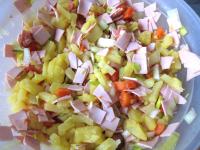 9.
Grease a deep baking dish and sprinkle with breadcrumbs.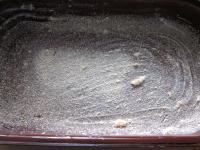 10.
Put the potato mixture in the baking dish.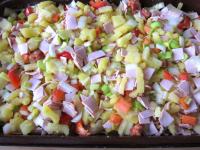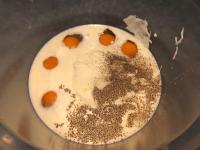 12.
Pour the mixture over the potatoes. Bake covered for 40 minutes at about 670°F (355°C)F (355°F (180°C))-735°F (390°C)F (390°F (200°C)). Then uncover and let bake for 10 minutes.
13.
Cut into portions and serve.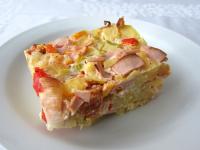 Bon appetit!