Doughnuts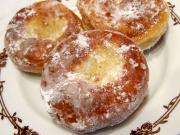 Traditional recipe passed from one generation to another.
recipe,photo-recipe,fresh yeast,flour medium,rum,Sweet dishes,Slavic carnival
Sweet dishes
Recipe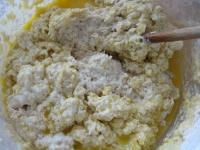 2.
Knead well and let it rise for about 30 minutes at the warm place, covered.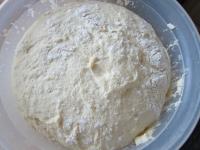 3.
Remove raised dough, put it on floured board and use a rolling pin to spread it until it is about 1 cm thick. Cut out rounds using a cup. Use your fingers and make a hole into each round.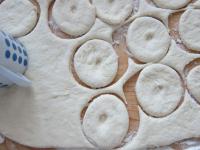 4.
Heat oil in the pan (we can add a bit of butter to prevent doughnuts absorbing too much oil) and place doughnuts in. Always side with the hole at first. Fry them, turn and fry on the other side.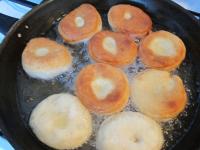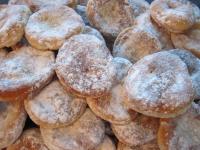 Bon appetit!