Easter lamb cake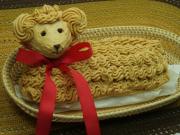 A traditional symbol of Easter, which will please not only your taste buds.
recipe,photo-recipe,unsalted butter,unsalted butter,sweetened condensed milk,Cream deserts,Slovak cuisine,Easter recipes
Cream deserts
Slovak cuisine
Recipe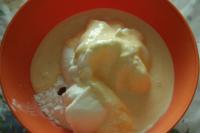 2.
unsalted butter • flour medium
Grease the lamb mold and sprinkle with flour or breadcrumbs. Pour dough from 3/4 into mold and bake in a preheated oven at 1240°F (670°C)F (670°F (670°F (355°C)C)) F (670°F (355°C)F (355°F (180°C)) C) for 30-40 minutes. Let the mold cool down and tip the lamb out.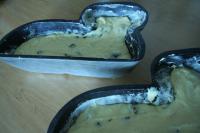 3. Cream preparation
sweetened condensed milk 1 pc • unsalted butter 7 oz (200 g) • chocolate topping
Cook sweetened condensed milk immersed in water, in a closed can for about 2 hours. Let cool. Mix butter or vegetable fat until foamy and add cooled milk from the tin. Decorate with a pastry bag. Shape the eyes, legs and mouth with a wooden stick soaked in melted chocolate and tie a bow around the neck.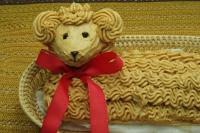 Bon appetit!