Kiwi-orange smoothie
More sour mixed fruit drink full of vitamins with added soluble fiber. You can add a teaspoon of honey or a little stevia to soften the sour taste.
recipe,photo-recipe,orange,kiwi,Smoothies,Gluten-Free,Lactose-Free
Smoothies
Recipe
1.
orange 8.75 oz (250 g) • kiwi 5.25 oz (150 g) • water 6.75 tbsp (100 ml)
Peel the orange and disassemble it. Put in a blender. Peel a soft ripe kiwi. Add to the orange, add water and mix briefly.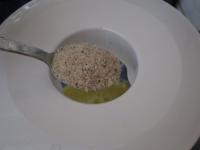 3.
Sweeten to taste and serve immediately. About half an hour after drinking, drink about 200 ml of water to add fluids, as the added fiber absorbs water.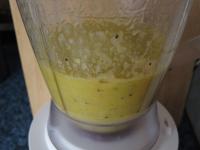 Bon appetit!