Meat - Hermelin Balls on Skewer
Serve with bread pastry and fresh vegetable.
recipe,photo-recipe,Hermelin cheese,minced pork meat,bacon,Pork,Grill recipes
Pork
Recipe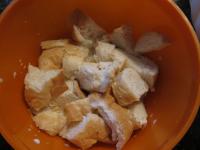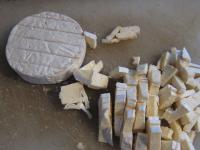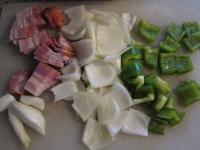 5.
Stir cubed hermelin into the meat and form the balls from the mixture. Thread them alternately with the bacon, pepper and onion onto the skewer.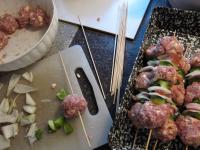 6.
Bake in preheated oven for about 30-40 minutes. This way prepared shashliks can be also grilled. However do not place them directly on grill but use grill tray or aluminium foil below them - cheese is partially melting.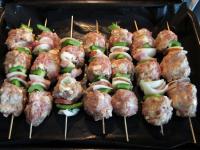 Bon appetit!