Poppy seed - Walnut Honey Cake
recipe,photo-recipe,ground cinnamon,ground poppy seeds,walnuts,honey ,Pastry,Christmas,Seasonal recipes
Pastry
Recipe
2.
Knead the dough and let it rest for 30 minutes in a cold place.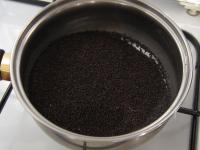 4.
walnuts 4.5 oz (125 g)
Chop the walnuts.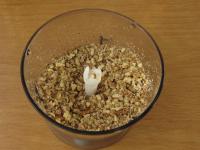 5.
honey 5.25 oz (150 g)
Stir the walnuts into the poppy seed, stir in the honey. Let the mixture cool.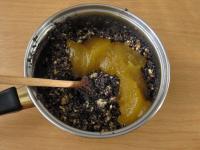 6.
Take dough out of the fridge. Place 3/4 of dough on tray (20x30 cm) and evenly push down till tray edges. Level the edges of dough or form the ruffle with the hands.
7.
Roll out the rest of dough on floured board and cut small pieces.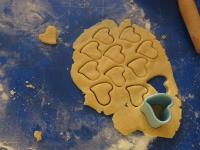 8.
chicken egg 2 pcs • egg white 1 pc
Stir beaten eggs into the cooled walnut - poppy seed filling. Put a bit egg aside for brushing the pieces.
9.
Pour the filling over the dough. Place chopped pieces and brush carefully with the egg.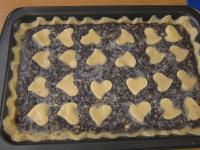 10.
Bake in preheated oven at 355°F (180°C) for 10 minutes. Then cover the cake with aluminium foil and bake for further 25 minutes. For last 5 minutes uncover it.
11.
Sprinkle the cooled cake with cinnamon sugar and cut into the triangle shapes.
Bon appetit!