Potato dumplings with nuts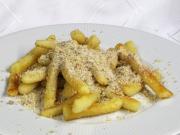 Recipe of potato dumplings from mashed potatoes, roasted in butter and sprinkled with nuts and sugar.
recipe,photo-recipe,potatoes,ground walnuts,Sweet dishes
Sweet dishes
Recipe
1.
potatoes 14 oz (400 g)
Cook potatoes in a water for 20-25 minutes, let it cool and peel it.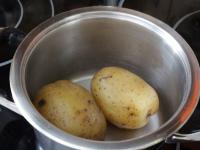 2.
Mash potatoes or finely grate it.
3.
chicken egg 1 pc • semolina 5.75 oz (160 g) • salt 1 pinch
Add one egg, semolina and a pinch of salt. Knead the dough.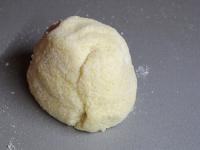 4.
flour medium 0.75 oz (20 g)
On a floured board divide dough into 6 pieces. With spread fingers from every piece roll the small tube of dough and with cutlery knife cut into a shorter parts.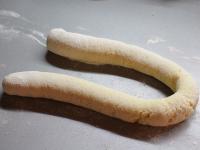 5.
Gradually set dumplings aside adequatelly floured so they will not stick to each other.
6.
Put the dumplings in boiling water. After a while, when they are cooked, they float to the surface. Let them cook for another 4 minutes after floating.
7.
Take them out with a perforated scoop or sieve.
8.
unsalted butter 1.5 oz (40 g)
Fry the cooked dumplings in butter until golden.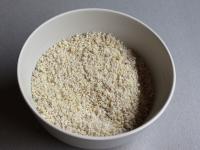 Bon appetit!