Pudding cake with plums
Delicate puff pastry cake with tasty sweet filling and sour plums.
recipe,photo-recipe,vanilla pudding - powder,plums,Pastry,Seasonal recipes
Pastry
Recipe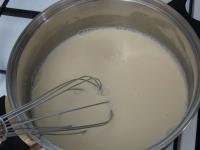 2.
puff pastry 14 oz (400 g) • flour medium
Divide the puff pastry in half and roll each into a square on a floured board. Divide it into 4 smaller squares.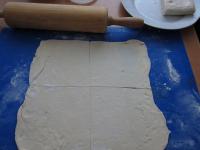 3.
Divide the thick pudding evenly on squares.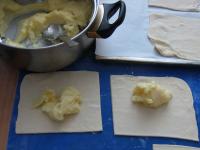 4.
plums 8 pcs
Lay a halved, pitted plum on top of the pudding. You can also use plum compote.
5.
Create buns from the squares by folding the corners.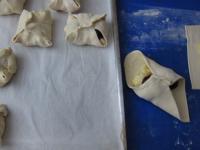 6.
chicken egg 1 pc • sesame seeds
Put them on a baking sheet lined with baking paper, spread with beaten egg and sprinkle with sesame seeds. Bake in a preheated oven at 735°F (390°C)F (390°F (200°C)) for 25-30 minutes.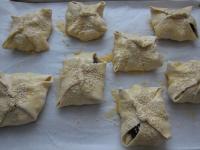 7.
Sprinkle the finished cakes with powdered sugar and serve after cooling.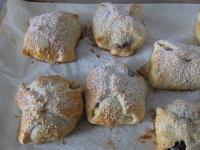 Bon appetit!