Plum posúch (cake)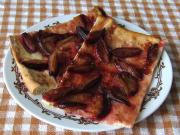 A simple crunchy posúch from a sourdough dough.
recipe,photo-recipe,plums,ground cinnamon,Pastry
Pastry
Recipe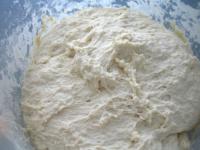 2.
flour medium • plums 1.1 lb (500 g)
Divide the sourdough dough in half. Roll a thin dough to the size of a baking sheet on floured board. Line the baking sheet with baking paper and put the prepared dough on it. Wash the plums, cut them in half, remove the stones and cut them into smaller pieces. Spread half of the prepared plums on the dough.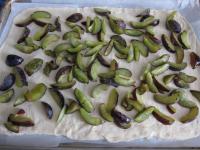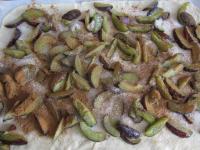 4.
Bake in a heated oven until the edges of the dough turn red (about 25-30 minutes). Let to cool slightly and remove it from the paper. After cooling and solidifying of the sugar on the surface of the cake, cut it (or cut it with large kitchen scissors). From the second part of the dough bake the second posúch.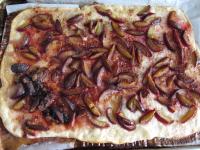 Bon appetit!