Spelt cake with plums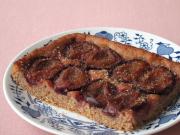 Tasty cake made from plums and leavened dough made from spelt flour.
recipe,photo-recipe,wholemeal spelt flour,instant yeast,plums,ground cinnamon,Pastry
Pastry
Recipe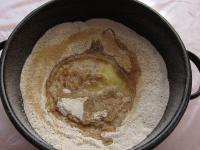 2.
Knead the dough and let rise covered in a warm place for an hour.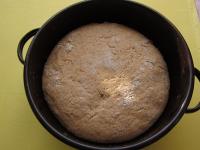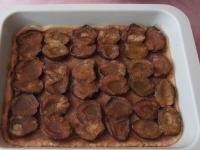 5.
unsalted butter • cinnamon sugar
Bake in a preheated oven at 735°F (390°C)F (390°F (200°C)) for about 12 minutes. Spread the edges of the baked cake with melted butter so that the edges do not dry out. When cooled, sprinkle with cinnamon sugar.
Bon appetit!