Tofu Scramble with Radish
Recipe for tasty, juicy and nutritious vegan scramble - without eggs.
recipe,photo-recipe,onion,white radish,white tofu,Egg breakfast,Vegan recipes,Vegetarian recipes,Chinese cuisine,Gluten-Free,Lactose-Free
Egg breakfast
Chinese cuisine
Recipe
1.
onion 3.5 oz (100 g) • white radish 7 oz (200 g)
Cut radish into small crisps and finely chop onion.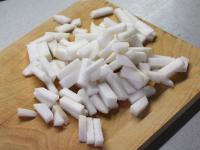 2.
rapeseed oil 1 tbsp
Cook them together in oil for about 10 minutes.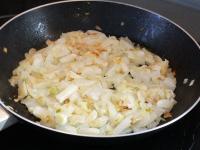 3.
white tofu 7 oz (200 g) • salt 0.25 tsp • spice turmeric 0.5 tsp • pepper curry 0.25 tsp
With your hands, crumble tofu into the pan with onion and radish, add spices and fresh herbs to your taste. Stir occasionally and roast for about 10 minutes.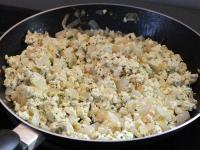 Bon appetit!