Drunk Easter bunnies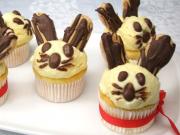 Easy and quick cupcakes for the Easter whipping.
recipe,photo-recipe,rum,rum,long biscuits (ladyfingers),Muffins,Easter recipes
Muffins
Recipe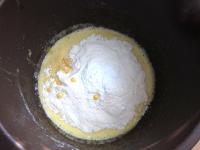 3.
egg white 4 pcs
... and mix in dense egg whites foam.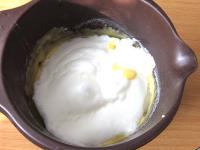 4.
Put paper baskets into muffin form and evenly divide the dough in.
5.
Bake in the oven 10 - 15 minutes at 355°F (180°C). Take them out and let them cool.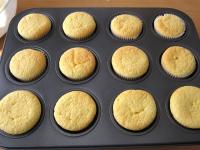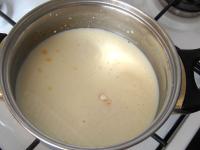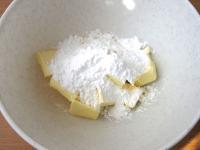 8.
rum 2.75 tbsp (40 ml)
... and mix in rum.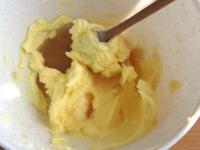 9.
Mix cool pudding in and whisk a cream. Place it in the freezer for 30 minutes until it becomes dense. Stir it several times while it freezes.
11.
chocolate topping 1.75 oz (50 g)
Melt chocolate topping and pour it on the sponge biscuits, just from one side. Let the chocolate stiffen.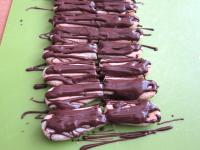 12. Make up cupcake bunnies
Pour one teaspoon of rum on each muffin.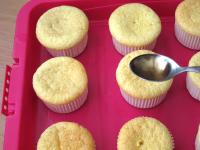 13.
Take the cream out of the freezer, stir it and use an ice cream ladle ...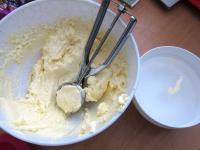 14.
... to put scoops of cream on top of the muffins. Dip the ice cream ladle in water after each use.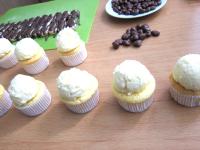 15.
Stick ears into the cream (into the back side).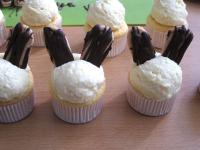 16.
Use raisins in chocolate to create bunny's eyes and nose.
17.
Dip one third of skewer into chocolate and create whiskers by pressing the skewer around the bunny's nose. Dip the skewer into the topping after each whisker. Decorate with ribbon around each basket.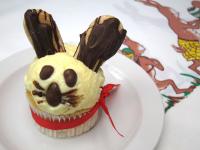 18.
We can prepare bunnies for kids as well, in such case do not add rum into the filling or cake base. Happy Easter :)
Bon appetit!