Honey pumpkin with cinnamon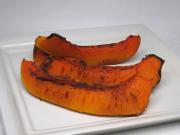 Sweet baked pumpkin, it is the best healthy and fragrant appetizer :)
recipe,photo-recipe,pumpkin for baking,Vegetable sides,,Gluten-Free,Lactose-Free
Vegetable sides
Recipe
1.
Wash the pumpkin and cut it into parts. Remove the seeds.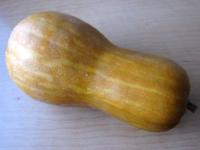 2.
Put it on a baking sheet lined with baking paper and bake for 45 minutes at the temperature of about 735°F (390°C) F (390°F (200°C) C).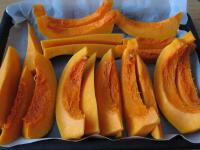 3.
Melt the honey and spread every part of the pumpkin with honey.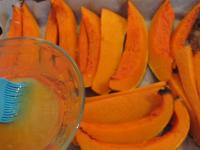 4.
Sprinkle with cinnamon and bake in the oven for another 30-45 minutes.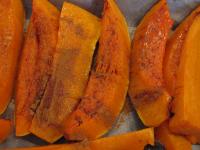 5.
Eat the pumpkin cooled and peeled. Alternatively, you remove the peel with a spoon, or you can eat it from the peel :)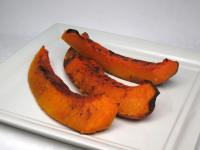 Bon appetit!