Marzipan Spiders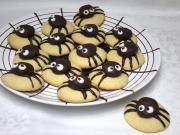 For the school Halloween frightful party :)
recipe,photo-recipe,marzipan,chocolate,Biscuits,Halloween,
Biscuits
Recipe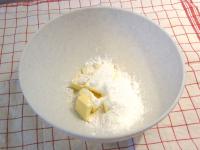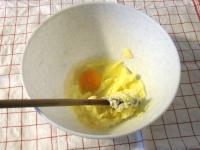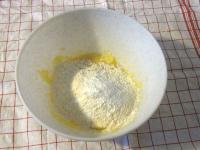 4.
Work the dough and place in fridge for half an hour.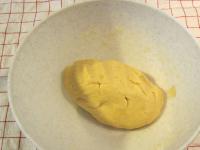 5. Marzipan body of spiders
marzipan 7 oz (200 g) • cocoa powder 1 tbsp
Knead the marzipan together with cocoa.
6.
Form the cylinder about 25 cm long. Cut the cylinder into the 1 cm pieces. Form the balls from individual pieces and place in fridge.
7. Baking of bases
Take the dough out of fridge, separate into halves and form the cylinder from each half with diameter of 2,5 cm. Cut the cylinders into the 2,5 cm wide pieces. Form the balls from those pieces.
8.
From the balls create rinds in a palm and place them on the tray covered with baking paper. With the end of rolling pin make the hole in the centre of rinds.
9.
Bake in preheated oven at 355°F (180°C) for 12-15 minutes.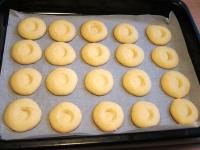 10. Creating of spiders
Draw the legs on cooled bases with melted chocolate.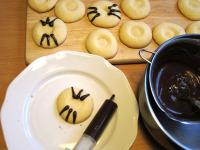 11.
Place mildly flattened marzipan ball into the hole.
12.
From fondant form the small balls in a palms...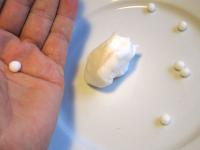 13.
... and apply them on the spider bodies as eyes whereby flatten them slightly.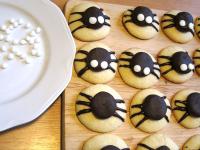 14.
With the help of brush dipped in a chocolate put the finishing touches to the eyes.
Bon appetit!