Meatloaf with Egg
Easy stuffed meatloaf, great with legumes sauces and dips. It can be served also with mashed potatoes or boiled potatoes with sour cucumber.
recipe,photo-recipe,chicken egg,chicken egg,minced pork meat,Pork
Pork
Recipe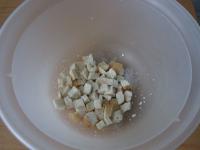 2.
onion 2.5 oz (70 g)
Peel onion, chop it finely and add to the bread roll. Stir well.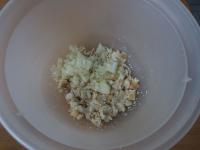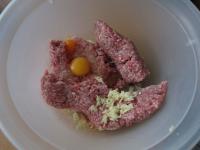 4.
breadcrumbs 1.75 oz (50 g)
Mix in a little more bread crumbs if needed.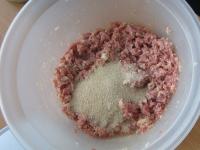 5.
Pour bread crumbs on the kitchen board. Lay the meat mixture on the board. Place hard-boiled eggs in the centre.
6.
Cover eggs with the mixture.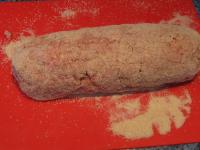 7.
sunflower oil 5.25 tbsp (80 ml)
Transfer the meatloaf to the baking tin and pour it over with oil.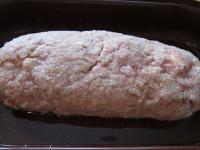 8.
Bake covered in preheated oven at 180-375°F (190°C) for 40 minutes, then uncover and bake for 20 more minutes.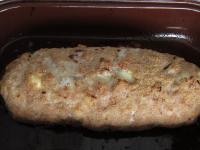 Bon appetit!