No bake cube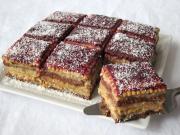 Easy cake from wheat biscuits for children with rich filling of various flavors.
recipe,photo-recipe,pineapple slices in a can,dark biscuits,pale biscuits,currant jam,Cakes,No-Bake
Cakes
Recipe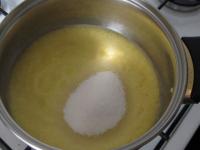 3.
ground cinnamon 1 tsp
Cook dense pudding, stir in cinnamon and let it slightly cool.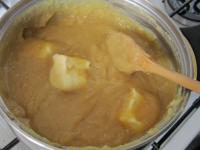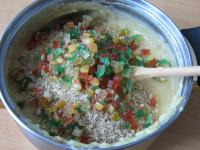 6.
water 10 tbsp (150 ml) • coffee instant 3 tsp • dark biscuits 7 oz (200 g)
Cook coffee from water and instant coffee, let it cool. Lay dark biscuits dipped in coffee on the tray.
7.
pale biscuits 7 oz (200 g) • pineapple juice 10 tbsp (150 ml)
Spread one third of the cream over biscuits. Lay pale biscuits dipped in pineapple juice on top of the cream.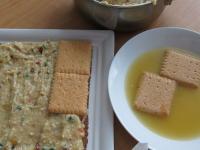 8.
Spread second part of the cream and again lay dark biscuits dipped in coffee. Spread them with the last third of the cream and place pale biscuits dipped in juice on the surface. Spread currant jam on the last layer of biscuits.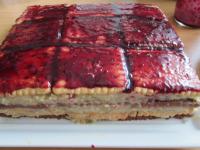 9.
Sprinkle the surface with grated coconut and use end of the wooden spoon to define individual cubes - portions. Let it cool in the cold place.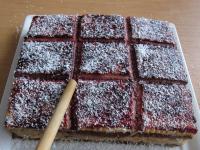 10.
Before serving cut the cube into individual portions.
Bon appetit!