Sauerkraut sauce
Delicious creamy sauce from sauerkraut with potatoes. Serve with meatballs or meatloaf.
recipe,photo-recipe,whipping cream (30-33% fat),potatoes,sauerkraut- finely chopped cabbage (fermented),Sauces,Seasonal recipes
Sauces
Recipe
1.
potatoes 14 oz (400 g) • water 2.1 cup (500 ml) • salt 0.5 tsp
Peel the potatoes, cut them into small cubes, put them in a pot, pour water in, add salt and cook 5 minutes after the water came to boil.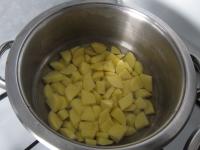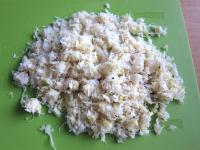 3.
Add cabbage to the potatoes, stir and braise covered for 15-20 minutes.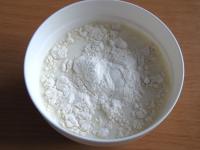 5.
Add roux to cabbage and stir, bring to boil. Set aside.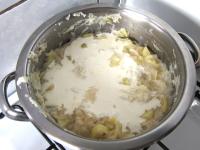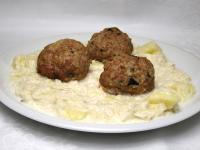 Bon appetit!