Sweet and sour bean sauce with potatoes
The sweet and sour, milk-cream bean side dish is very tasty when served with meatloaf, sausage or fried egg. Serve with fresh, soft bread. When preparing 4 portions, use half the amount of ingredients.
recipe,photo-recipe,beans,potatoes,Sauces,Slovak cuisine,Seasonal recipes
Sauces
Slovak cuisine
Recipe
1.
beans 12.25 oz (350 g) • water • salt
Soak the beans in cold water the day before cooking. Pour the water, pour new one and boil the beans until soft with a little salt. Strain.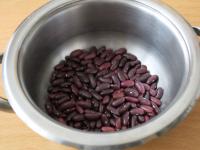 2.
You can also use sterilized beans, with a net weight of 750 g. Before use, strain and rinse.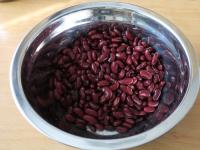 3.
potatoes 1.7 lb (750 g) • water 1.05 quart (1000 ml) • salt 1 tsp
Clean the potatoes, wash, cut in small cubes and cook in water with salt and bay leaf.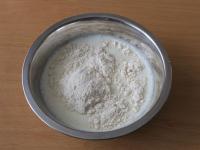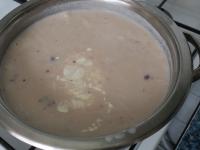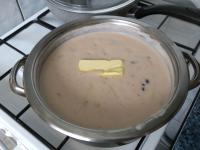 Bon appetit!