Traditional French Apple Tart
Excellent cake of nice buttery taste full of juicy apples. A portion will be definitely not enough for you :)
recipe,photo-recipe,apples,apricot marmelade,Pastry,Seasonal recipes
Pastry
Recipe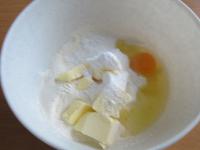 2.
Work compact dough and put in the fridge to harden for 15 minutes.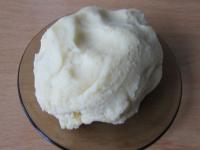 3.
apples 1.3 lb (600 g)
Peel the apples and grate them to slices.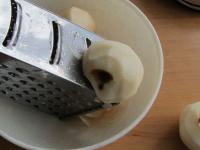 4.
Take dough off the fridge and roll it out in a round dish. With fingers push edges of batter up to high of the dish.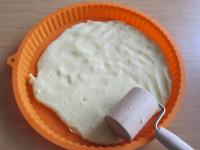 5.
unsalted butter 1.75 oz (50 g)
Arrange the apples over the top of dough and pour melted butter over it.
6.
sugar cane 2 tbsp
Then sprinkle the sugar across the apples and place in preheated oven to 340°F (170°C). Bake 40 minutes.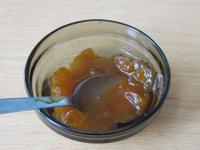 8.
Spread prepared jam with brush over the almost baked cake...
9.
.... and put back to oven for 10 minutes. Place tart on the highest oven grid and finish baking at highest temperature. If you have grill, you can finish it also under it.
10.
Cut the cooled pie and serve. Handle it very carefully as buttery dough is very brittle.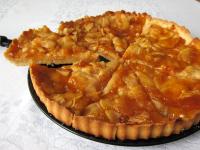 Bon appetit!