Chicken Breast in Cheese Sauce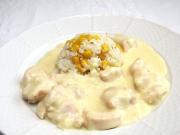 Very tasty chicken meat in cheese sauce served with rice mixed with sweet corn.
recipe,photo-recipe,rice,corn sterilized,chicken breasts,semi skimmed milk 1,5%,Feta cheese,semi hard cheese,Chicken
Chicken
Recipe
1.
chicken breasts 1.8 lb (800 g)
Wash the chicken breasts and cut into the cubes.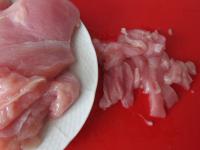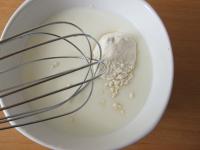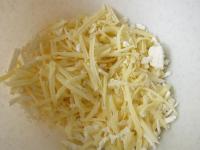 6.
First, pour thickening paste into the meat and stirring constantly cook until lightly thickened. Remove from the heat and directly before serving stir in cheese.
7. Corn rise
rice 8.75 oz (250 g) • corn sterilized 8.75 oz (250 g)
Cook rise and mix drained sterilised can corn into the hot rise.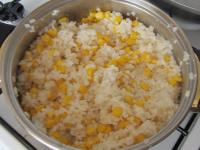 Bon appetit!