Chicken legs with onion and zucchini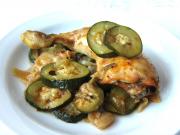 recipe,photo-recipe,chicken leg quarters,zucchini,Chicken,Gluten-Free,Lactose-Free,Seasonal recipes
Chicken
Recipe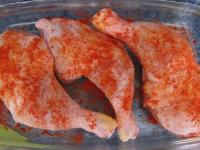 2.
onion 10.5 oz (300 g)
Peel the onion and cut it into wheels. Put it on legs. Cover the baking dish and bake in a preheated oven at 735°F (390°C) F (390°F (200°C) C) for 40 minutes.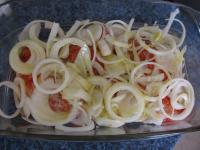 3.
zucchini 1.5 lb (700 g) • grill seasoning 1 tsp
Wash the zucchini, cut off the ends and cut into wheels. Put the chicken legs aside, uncover and layer the zucchini on them. Sprinkle with grill spices, cover the baking dish again and bake in the oven for 10 minutes.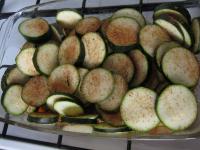 4.
Open the baking dish, put the legs on the top and bake in the oven for 10 minutes uncovered.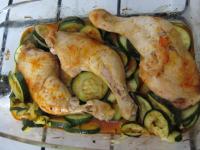 5.
Because of a higher energy value of this meal you can serve it with a potato side dish.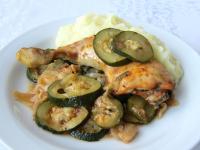 Bon appetit!