Walnut fancy cakes Horosho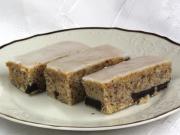 Easy dessert, full of walnuts and chocolate, in the way of traditional Russian cuisine. It is really очень хорошо - very good.
recipe,photo-recipe,ground walnuts,Chocolate 85%,Cream deserts
Cream deserts
Recipe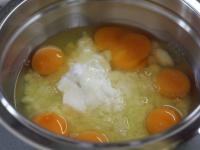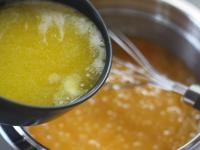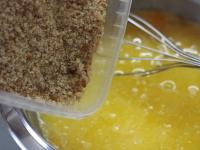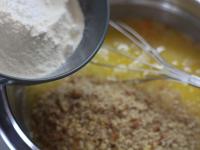 6.
Pour half of the dough into a smaller baking tin (35x35cm).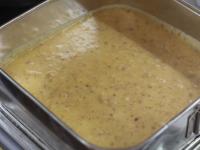 7.
Chocolate 85% 3.5 oz (100 g)
Grate chocolate on top of the dough. In our recipe we just simply broke the chocolate into pieces, so the cake was nice and crispy when we ate it.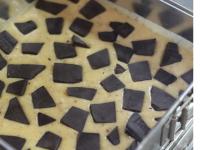 8.
Pour the second half of the dough on top of the chocolate.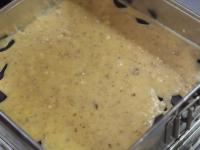 9.
Bake in preheated oven (approx. 25 minutes). Use a skewer to test the doneness of the dessert. Insert it in the cake and when it comes out it must be dry and not sticky. Let the dessert cool well.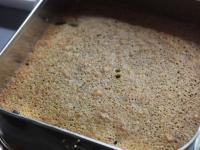 10. Lemon iced glaze
powdered sugar 6.25 oz (180 g) • water 3 tbsp • margarine 1 tsp • lemon 0.5 pc
Measure sifted sugar in a bowl. Add warm water and melted margarine. Blend in lemon juice. Stir until the glaze is smooth and stiff.
11.
Spread the glaze over the dessert and let it cool in the cold place.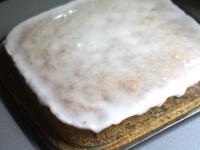 Bon appetit!