Lokshe (Potato Tortillas) from Instant Mashed Potatoes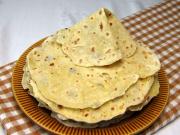 Tasty lokshe from the favourite semi-finished product used in the final dough.
recipe,photo-recipe,mashed potatoes instant,Potato sides,,Lactose-Free
Potato sides
Recipe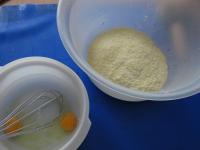 2.
Pour water into the dry mixture, stir and allow to rest.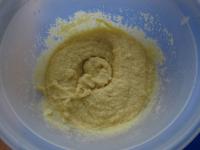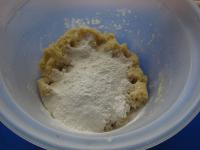 4.
...and knead the dough.
5.
all-purpose flour / plain flour
Shape a cylinder from the dough and cut it into 25 equal pieces. Use a rolling pin to spread each piece on a floured board into a thin pancake. Turn the pancake while rolling it and pour flour underneath.
6.
Heat an older dry non-stick pan and lay loksha on it. Cook 2 minutes on medium heat.
7.
Turn loksha and again cook for 2 minutes on the other side. Time depends on intensity of the heat under the pan.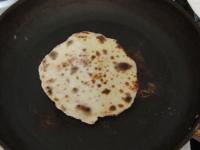 8.
After each pancake - loksha, use a kitchen paper towel to brush the flour off the pan. Use always the same piece of kitchen towel, change it only when necessary.
9.
Place the finished loksha on a dinner plate and cover them with soup plate. They become adequately soft. We can heat them on plates in the oven for a while if needed. Brush each loksha with lard before serving - the best one is goose fat from the baking tin where the goose was roasted.
10. The most delicious serving
... with roasted duck...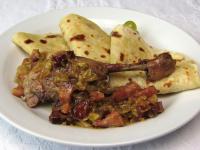 Bon appetit!