Mashed potatoes with celery flavor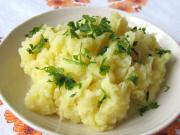 Cholesterol-free diet mashed potatoes, suitable as a side dish to meat dishes.
recipe,photo-recipe,celery,potatoes,Potato sides,Gluten-Free,Lactose-Free,Seasonal recipes
Potato sides
Recipe
1.
celery 3.5 oz (100 g) • water 2.1 cup (500 ml)
Clean the celery, cut, pour water into the pot and let it cook for 10 minutes.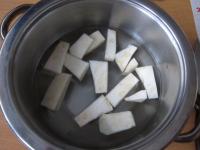 2.
potatoes 1.5 lb (700 g) • salt 1 tsp
Clean the potatoes, cut, add to celery, add salt and cook together for 20 minutes.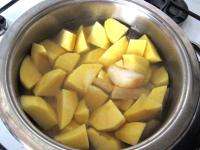 3.
Do not pour water, but mash the potatoes with celery into a mash in it.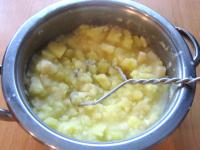 4.
When serving, sprinkle with chopped parsley.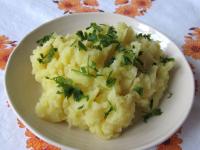 Bon appetit!