Spinach potatoes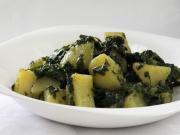 Delicious and more nutritionally valuable potato side dish in an oriental way.
recipe,photo-recipe,potatoes,fresh spinach leaves,Potato sides,Indian cuisine,,Vegan recipes,Vegetarian recipes,Gluten-Free,Lactose-Free,Seasonal recipes
Potato sides
Indian cuisine
Recipe
1. Cooking potatoes
potatoes 1.1 lb (500 g)
Brush potatoes, cut into a smaller cubes and put into the salty water to cook. Cook until soft approx. 15-20 minutes.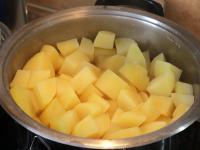 2.
red onion 3.5 oz (100 g)
Fry the onion on a little oil.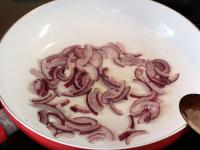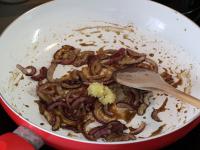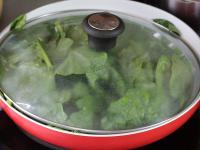 5.
Uncover the pan when the spinach leaves release the water.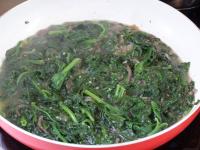 6.
After evaporating most of the water, add cooked potatoes. Stir gently ...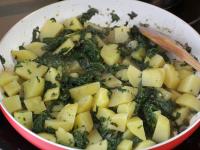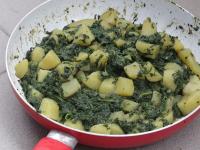 Bon appetit!