Mushroom ham pasta
Tasty pasta lunch, served with vegetable salads or pickles.
recipe,photo-recipe,mushrooms,pasta - patches,smoked pork ham,Pasta
Pasta
Recipe
2.
mushrooms 14 oz (400 g)
Add washed and sliced mushrooms. Fry.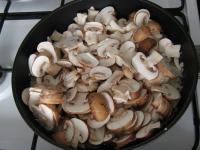 3.
pasta - patches 12.25 oz (350 g)
Cook pasta in salted water, drain and rinse under running cold water. Let drip and give back to the pot in which they were cooked.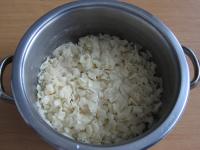 5.
Add mushrooms. You can serve or let bake it.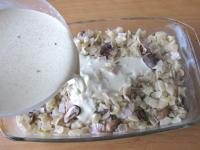 7.
Bake covered 15 minutes at 200°C. Uncover and bake for 15 more minutes.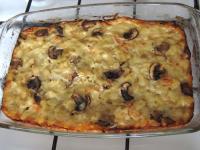 Bon appetit!