Salty meat and sauerkraut stuffed buns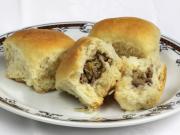 Buns are best served fresh, so we need to eat them fast :) This will not be a problem at all :)
recipe,photo-recipe,all-purpose flour / plain flour,all-purpose flour / plain flour,onion,minced pork meat,sauerkraut- finely chopped cabbage (fermented),Pork
Pork
Recipe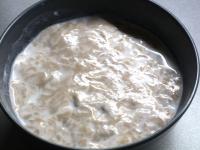 3.
Knead the dough and let it rise covered at warm place.
4. Meat and sauerkraut filling
onion 4.25 oz (120 g) • pork lard 1 tbsp
Peel an onion, chop it finely and cook in lard.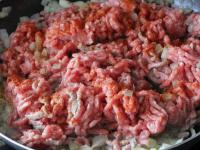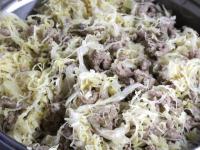 7. Baking and filling of buns
all-purpose flour / plain flour
Use a rolling pin to spread the dough on floured board until it is adequately thick. Cut it into squares of size 12x12cm. Divide the filling equally into each square.
8.
Wrap the dough around the filling and form a bun.
9.
Pour a little oil in the baking tin and place in buns with cut sides down. While placing the buns into the baking tin, brush the sides with oil and press them close to each other. When all the buns are in the baking tin, let them rest for 10 more minutes.
10.
Bake in preheated oven at 180 - 375°F (190°C) for about 35 minutes.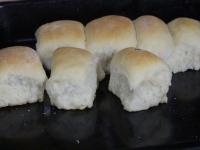 Bon appetit!