Zucchini with Egg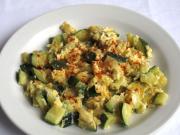 Tasty scrambled eggs with zucchini for light, summer dinner.
recipe,photo-recipe,zucchini,chicken egg,Vegetarian dishes,Gluten-Free,Lactose-Free
Vegetarian dishes
Recipe
2.
zucchini 12.25 oz (350 g) • salt 0.5 tsp
Wash zucchini, cut in into cubes, add in the onion, season with salt and cook for 10 minutes.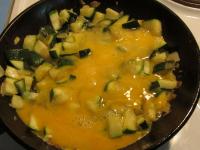 4.
Stir until eggs become stiff.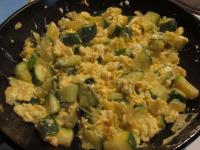 5.
Serve dusted with ground red pepper with a slice of wholemeal bread.
Bon appetit!