Pancakes with apples
Soft, rich pancakes with a sweet and sour taste of apples. Serve sprinkled with powdered sugar mixed with cinnamon.
recipe,photo-recipe,grated apples,Crepes,Seasonal recipes
Crepes
Recipe
1.
potatoes 4.25 oz (120 g)
Clean the potato and cook until soft.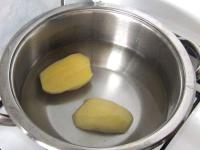 2.
grated apples 10.5 oz (300 g)
Clean the apples and grate coarsely.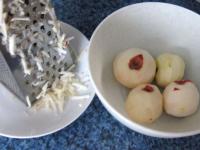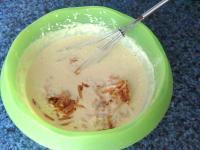 5.
olive oil 1 tsp
Bake pancakes from the dough. When baking the first pancake, lightly spread the pan with oil, then bake without oil. Aways stir the dough when scooping so that the apples do not sink to the bottom.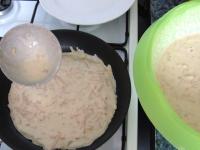 6.
Use about 100 ml of dough for one pancake. Cook on a medium heat for approximately 2 minutes on each side.
Bon appetit!