Rum balls for adults only
Uncooked rum balls,. Serve only to adults! (high content of rum).
recipe,photo-recipe,ladyfingers,rum,cocoa powder,coconut,Confectionery,Christmas,No-Bake
Confectionery
Recipe
1. Crushing biscuits
ladyfingers 14 oz (400 g)
Grind or crush the biscuits.
2. Add the rum
rum ¾ cup (180 ml)
Pour crushed biscuits with rum.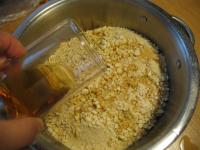 4. Shaping the ball
Shape balls from the dough and wrap them carefully in coconut. Put finished balls into paper cups.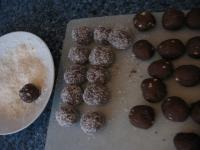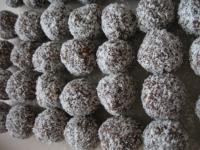 Bon appetit!