Smoked Mackerel Fish Spread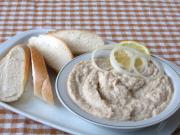 Smooth spread with unique taste of smoked fish.
recipe,photo-recipe,smoked mackerel ,Spreads,Gluten-Free
Spreads
Recipe
1.
chicken egg 2 pcs • onion 1.75 oz (50 g)
Make hard boiled eggs, cool them and peel. Peel an onion, cut it and liquidize.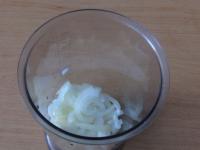 2.
processed cheese 5 oz (140 g)
Add cheese and ground black pepper. Liquidize again.
3.
smoked mackerel 8.75 oz (250 g)
Cut the fish lengthwise, remove the central bone and carefully remove any bones you see from the meat.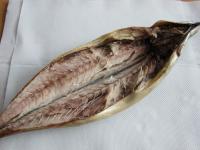 4.
Add it to the cheese base ...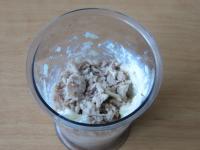 5.
... together with eggs and liquidize into foam. Season with salt to your taste.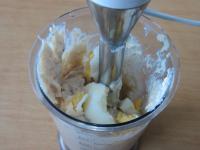 6.
If we are not sure whether we removed all bones from mackerel, press it through a sieve to catch possible small bones.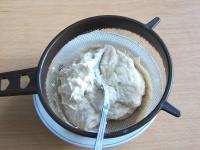 Bon appetit!