Strawberry balls
A recipe of delicious strawberry balls, sprinkled with crunchy sweet breadcrumbs and drizzled with butter, has been proven for decades and by hundreds of gourmets.
recipe,photo-recipe,strawberries,breadcrumbs,unsalted butter,Sweet dishes
Sweet dishes
Recipe
1.
flour medium 12.75 oz (360 g) • semi skimmed milk 1,5% 1.3 cup (300 ml) • chicken egg 1 pc
Add two cups of flour to the bowl. Heat almost to boil cup of milk. Pour warm milk into the flour and stir well. When cool, add one egg to the mixture.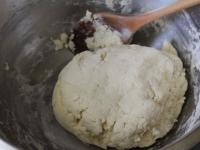 2.
Roll the dough to a thickness of about 3 mm on a floured board and cut into squares into which you will wrap the strawberries. Their size should be appropriate to the size of the strawberries (approx. 8x8 cm).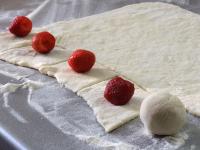 3.
Put the wrapped balls lightly floured aside so that they do not stick together.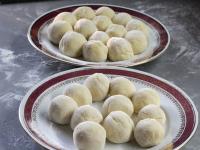 4.
Bring water in a big pot to a very gentle boil and place the balls step by step with a ladle. Cook for 10-15 minutes until they all float out.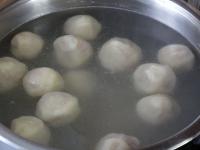 5.
breadcrumbs 9 tbsp • powdered sugar 3 tbsp
Fry the breadcrumbs with sugar dry in a pan. Stir sometimes so it doesn't burn. Sugar tends to caramelize and stick to the bottom of the pan.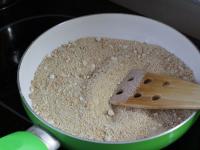 6.
unsalted butter 2 oz (60 g)
Melt the butter in a small cup on a little heat.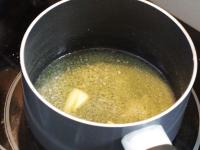 7.
Serve the balls sprinkled with breadcrumbs and drizzled with butter.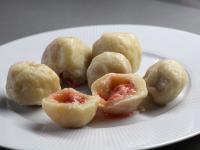 Bon appetit!