Cabbage cake with bacon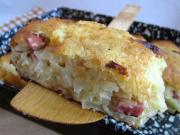 White cabbage with bacon in grated potatoes.
recipe,photo-recipe,white cabbage,bacon,Pork
Pork
Recipe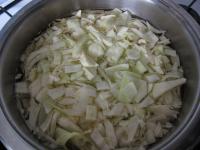 2.
Peel the potatoes, wash them and finely grate. Pour out excess water and squeeze them out slightly.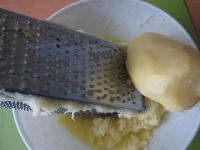 3.
bacon 8.75 oz (250 g)
Cut bacon into cubes and fry it in a pan.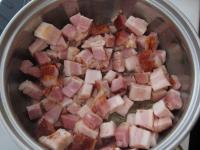 4.
Drain the cabbage, drip it off and mix the bacon in.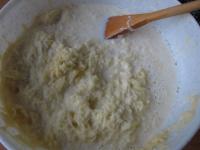 6.
Grease a deep baking tin (45x35cm) with pork lard. Equally spread half of the potato dough at the bottom of the baking tin.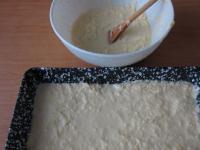 7.
Place cabbage mixture on the potato dough.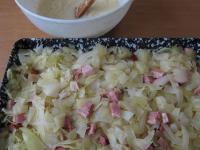 8.
Equally spread second half of the potato dough on the cabbage.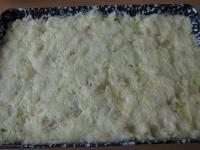 9.
Bake for about 1 hour at 375°F (190°C).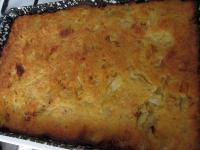 10.
Once the cabbage cake is finished, let it cool to room temperature, slice it and serve.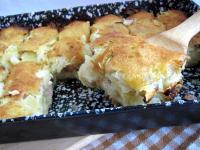 Bon appetit!