Mushroom Soup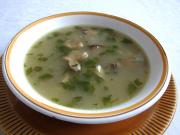 Autumn soup from fresh bay boletes and slippery jacks.
recipe,photo-recipe,forest mushrooms,potatoes,parsley leaves,Mushroom soups,,Lactose-Free
Mushroom soups
Recipe
1.
forest mushrooms 1.1 lb (500 g)
Clean the mushrooms. Brush off the caps of bay boletes and remove needles and other filth. Peel the thin outer layer of the slippery jacks off. Cut every mushroom to check whether the mushroom is wormy.
2.
Then rinse mushrooms under running water, cut them and ...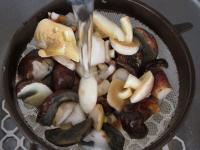 3.
... cook them one minute in the boiling water.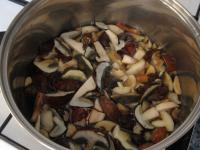 4.
Once done, pour the water out.
5.
water 2.65 quart (2500 ml) • ground caraway 1 tsp • salt 2 tsp
Put mushrooms in a pot, add water, ground caraway, salt and bring to the boil. Cook for 20 minutes.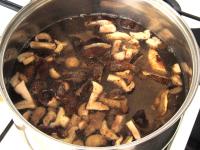 6.
potatoes 1.1 lb (500 g)
While you cook the mushrooms, clean potatoes, wash them and cut into cubes. After 20 minutes of cooking the mushrooms, add potatoes and cook for 20 more minutes.
7.
meal 4.5 oz (125 g) • chicken egg 1 pc
Knead the dough from flour and egg until tough.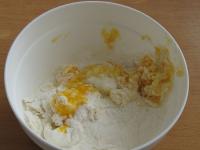 9.
... and pour it into the soup. Cook for 10 minutes.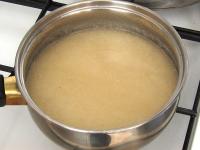 11.
Strain the roux into the soup and bring soup to the boil.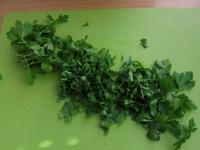 13.
Mix them into the soup, season with salt to your taste and serve.
Bon appetit!