Pork with Spaghetti
Tasty pork carré, does not have to be prepared only as a cutlet, served with spagheti.
recipe,photo-recipe,pork loin,pasta - Spaghetti,frozen green bean pods,Pork,Steamers recipes,Lactose-Free
Pork
Recipe
2.
Cook meat in a dry pan on both sides for a while. Put spaghetti in the boiling water and cook them until they become soft. While cooking spaghetti, prepare a steamer. Place cooked pieces of pork in the bottom vessel.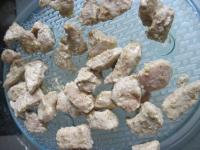 3.
frozen green bean pods 10.5 oz (300 g)
Pour prepared frozen green beans in the top vessel of the steamer. Steam everything together for 20 minutes. Serve the pasta warm, sprinkled with pieces of pork and green beans.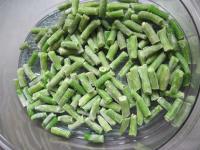 Bon appetit!