Simple Žerbo balls
Little, sweet confectionery, coated in chocolate.
recipe,photo-recipe,walnuts,walnuts,apricot jam,Confectionery,Biscuits,Christmas,No-Bake
Confectionery
Recipe
1.
biscuits 5.25 oz (150 g)
Grind the biscuit finely ...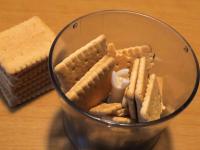 2.
...and put into a bowl.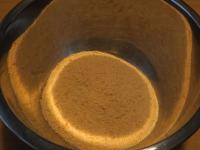 3.
walnuts 3.5 oz (100 g)
Grind nuts ifinely ...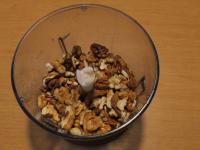 4.
apricot jam 4.5 oz (130 g)
... and add them with jam to the ground biscuits. Make a solider, non-sticky dough ...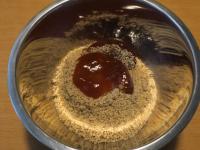 5.
...and form it into smaller balls. Put them in the freezer for 10 minutes.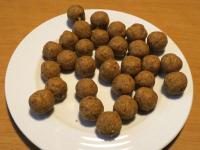 7.
Coat the balls in the icing ..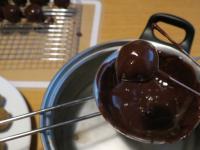 8.
... and sprinkle with finely chopped nuts. Let them solidify in the cold, where you store them.
Bon appetit!