Szeged goulash with tempeh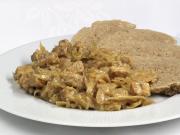 A recipe of Szeged goulash with tempeh as a great meat substitute - nutritional and delicious.
recipe,photo-recipe,sauerkraut- finely chopped cabbage (fermented),tempeh,Vegetarian dishes,Vegetarian recipes,Vegan recipes,Lactose-Free
Vegetarian dishes
Recipe
1.
sunflower oil 4 tbsp • onion 7 oz (200 g) • tempeh 7 oz (200 g)
Fry the onion in oil, stirring occasionally. Cut tempeh into small cubes, add to onion ...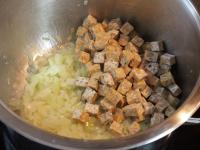 2.
... and mix. Fry together for 5 minutes.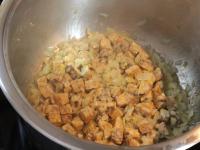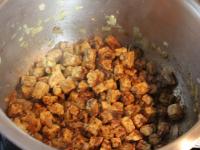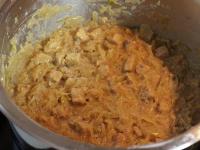 Bon appetit!