Broccoli Soup with Potatoes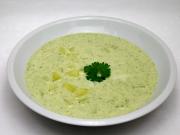 Tender creamy soup full of cream taste.
recipe,photo-recipe,potatoes,broccoli,whipping cream (30-33% fat),Vegetable soup,Seasonal recipes
Vegetable soup
Recipe
1. Cooking potatoes
potatoes 14 oz (400 g) • water ¾ cup (200 ml) • salt 0.5 tsp
Brush potatoes, cut into a smaller cubes and put into the salty water to cook. Cook until soft approx. 15-20 minutes.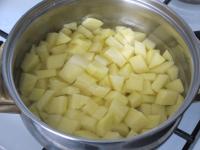 2.
broccoli 1.1 lb (500 g) • water 1.7 cup (400 ml) • salt 0.5 tsp
Wash the broccoli, separate into the broccoli florets and put into the a bit salty water to cook.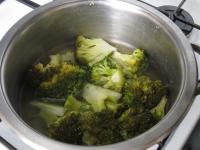 3.
garlic 1 clove
Mix cooked broccoli with garlic clove.
4.
Pour mixed broccoli back into the saucepan and add boiled potatoes also with water where cooked.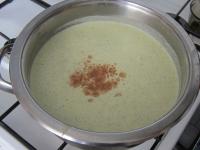 6.
unsalted butter 1 oz (30 g) • salt
Add knob of butter to soften and enhance the taste. According to taste add salt.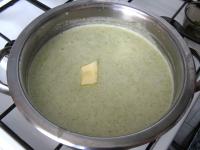 Bon appetit!