Cinnamon cake with apples
Sweet cinnamon cake, full of juicy pieces of apples. The cake is lower from mentioned amount of ingredients, but we do not recommend doubling them. If it is not enough, bake one more!
recipe,photo-recipe,apples,ground cinnamon,Bundt cakes
Bundt cakes
Recipe
2.
apples 12.25 oz (350 g) • lemon-juice 2 tbsp
Peel the apples and cut them into cubes. Drizzle with lemon juice.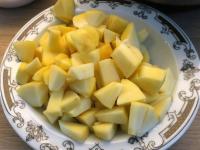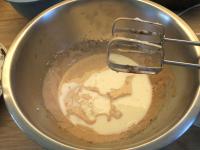 7.
... and butter to the yolks, and stir.
8.
egg white 2 pcs
Beat the egg whites until they are foamy.
9.
Add flour to the dough.
10.
Gently fold egg whites foam into the mixture.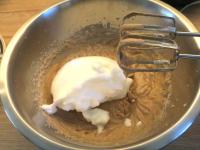 11.
Add and stir in the apples.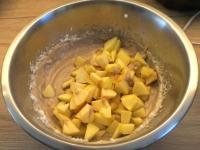 12.
Pour the dough into the mold.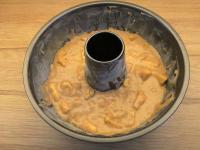 13.
Bake for 40 minutes at 170 °C.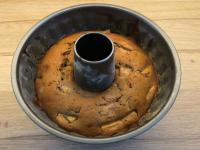 14.
After cooling, tip the cake and sprinkle with sifted powdered sugar.
Bon appetit!