Pickled Camembert with garlic and onion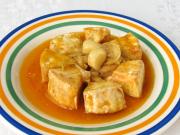 Soft cream cheese - a gourmet delicacy.
recipe,photo-recipe,Camembert cheese,onion,garlic,olive oil,Apetizers,Gluten-Free
Apetizers
Recipe
1.
Camembert cheese 1.2 lb (540 g) • onion 7 oz (200 g) • garlic 10 pcs
Cut six pieces of Camembert into triangles. Clean the onion, cut it into half rings and disassemble it. Peel the garlic.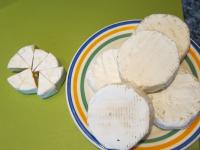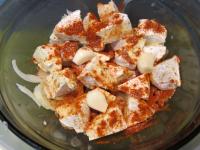 3.
salt 0.25 tsp • grill seasoning 0.25 tsp • ground red paprika 1 tsp • olive oil 1.5 cup (350 ml) • ground garlic 0.5 tsp • ground black pepper 0.25 tsp
Put the other third of the onion in the bowl and the other half of the prepared cheese on it. Add three whole cloves of garlic and two crushed ones. Sprinkle with salt and spices. Finish with the last third of the onion. Cover everything with oil and gently press down so that the oil gets everywhere.
4.
Close the cheese in a container and put it in the refrigerator for a few days. If you don't eat it for at least 7 days :), it will be extremely tasty. Serve with bread or fresh pastries.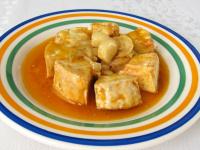 Bon appetit!