Pickled horseradish
A simple recipe for homemade pickled horseradish with apples.
recipe,photo-recipe,horseradish - fresh,apples,Preserves,Gluten-Free,Lactose-Free
Preserves
Recipe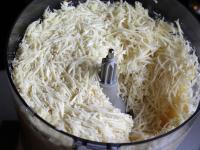 3.
water 1.1 cup (250 ml) • vinegar 6.75 tbsp (100 ml) • salt 0.5 tsp • sugar granulated 2 tbsp
Prepare the infusion from the written ingredients and bring it to a boil.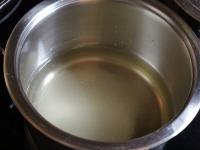 4.
Add the grated mixture and cook for 10-15 minutes. Stir it twice.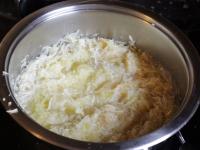 5.
Put the hot horseradish into jars with an appropriate amount of infusion. Let it cool on a dish towel down with the head. Store in a cool dark place.
Bon appetit!