Rouladen
A classic recipe for preparing popular beef rouladen served with rice. We offer a traditional recipe from the last century, which was passed on from generation to generation in the form of "I dictate, write!" The recipe is in its original version :)
recipe,photo-recipe,chicken egg,sausages,beef meat,Beef
Beef
Recipe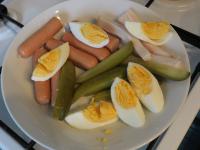 2.
beef meat 6 pcs
Pound six larger slices of beef (about three-quarters of a kilogram) as thin as possible.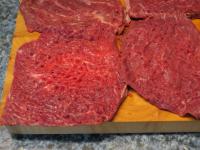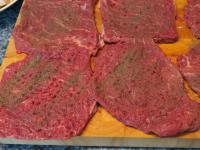 5.
Put sausage, bacon, cucumber and egg on the bottom. Wrap and tie with a thread.
6.
Cut the bacon and fry in a pan.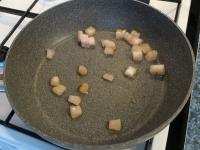 7.
onion 1 pc
Add cutted onion to the bacon and fry together.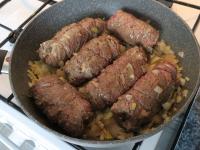 9.
Add salt and wait until the meat release the juice. Add water as much juice you want to have.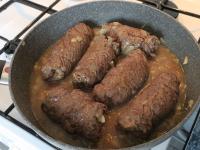 10.
Cover and simmer for 1 hour.
11.
Remove the rouladen, let them cool.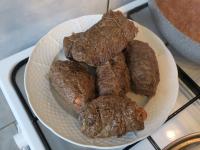 12.
Strain the juice into a mug.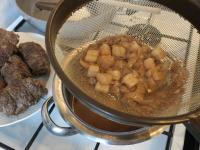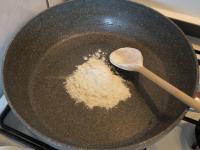 14.
Pour the juice. Stir until the flour is completely dissolved - until thickened. Add water and salt as needed.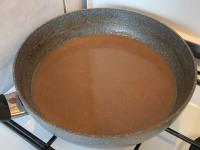 15.
Remove the threads from the rouladen and put them in the juice.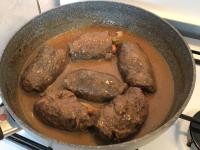 Bon appetit!