Stuffed pagatsch
Salty canapé guaranteed to disappear in a minute on every celebration.
recipe,photo-recipe,semi-hard cheese with 45% fat,semi-hard cheese with 45% fat,tatar sauce,garlic,Apetizers
Apetizers
Recipe
1.
potatoes 5.25 oz (150 g)
Wash the potatoes and cook them in their skins. Let them cool, peel them and grate.
4.
Knead the dough well, cover it and let it rise.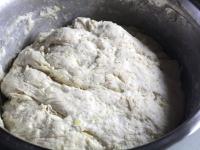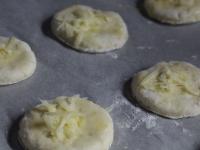 7.
Bake pagatsch in preheated oven. Bake them at 355°F (180°C) 25 minutes.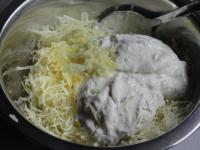 9.
Cut the cool pagatsch and add some filling. Store them in the cold place.
Bon appetit!