Chickpea balls with almonds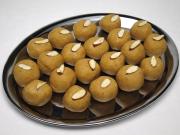 Besan ladoo (laduu) is a popular Indian dessert made from chickpea flour, ghee (butter) and sugar. Almonds, pistachios, or coconut and fragrant cardamom are most often added to the dessert.
recipe,photo-recipe,chickpea flour fine,ground almonds,Healthy cakes,Indian cuisine,Vegetarian recipes,Gluten-Free
Healthy cakes
Indian cuisine
Recipe
1.
chickpea flour fine 7 oz (200 g)
Heat the flour in a pan for 10 minutes, stirring constantly. It just has to warm, it doesn't have to burn.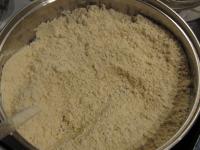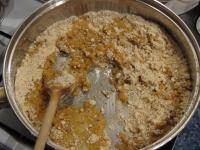 3.
Stir for 20 minutes, stirring constantly.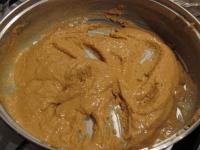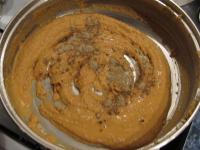 5.
ground almonds 1.75 oz (50 g)
... ground almonds and set aside from the heat.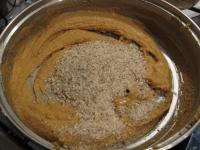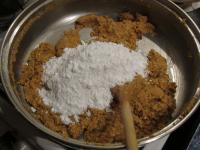 7.
Let the well-mixed mixture to cool. When cooling to room temperature, put in the refrigerator and let it harden for a while.
8.
Make balls from the cooling mixture and decorate them with chopped almonds. The cooling mixture is crumbly, but due to the warmth of the hands the balls can be shaped. Store in a cool place.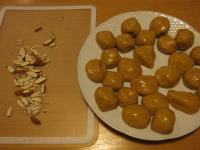 Bon appetit!