Pork with mustard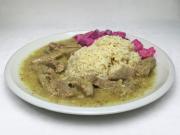 Easy preparation of pieces of pork in a tasty mustard sauce. We recommend serving with rice parboiled and one of the beet salads.
recipe,photo-recipe,pork thigh,wholegrain mustard,Pork,Gluten-Free,Lactose-Free
Pork
Recipe
1.
onion 5.25 oz (150 g) • pork lard 1 oz (30 g) • garlic 4 cloves
Clean the onion and garlic. Cut and fry it in a fat.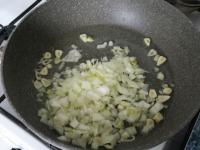 2.
pork thigh 1.1 lb (500 g)
Add washed, sliced meat. Stir until the meat changes its colour.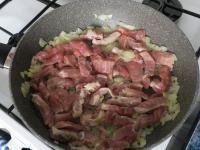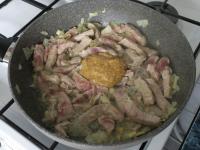 4.
water ¾ cup (200 ml)
Add water and mix.
5.
Simmer under cover for 45 minutes. Stir occasionally.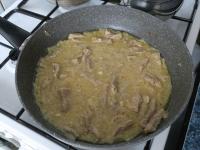 Bon appetit!