Baked flitch
A leaner flitch is best for baking. Serve with a dumpling sprinkled with juice from the meat and steamed white cabbage.
recipe,photo-recipe,flitch,garlic,Pork,Gluten-Free,Lactose-Free
Pork
Recipe
1.
flitch 2.6 lb (1200 g)
Wash the flitch and bone it with a boning knife.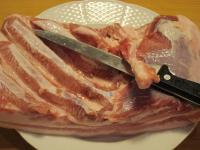 2.
salt 2 tsp • ground red paprika 2 tsp • garlic 6 cloves • water ¾ cup (200 ml)
Rub it with salt and pepper from all sides. Put in a baking dish and spread the surface with crushed garlic. Add water, close the oven and bake for 45 minutes.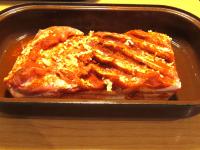 3.
water ¾ cup (200 ml)
After mentioned time, add water that has evaporated and bake covered for another 45 minutes.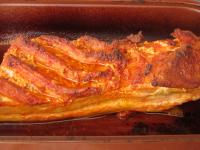 4.
Cut the baked flitch into portions and serve.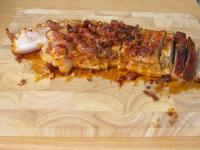 Bon appetit!